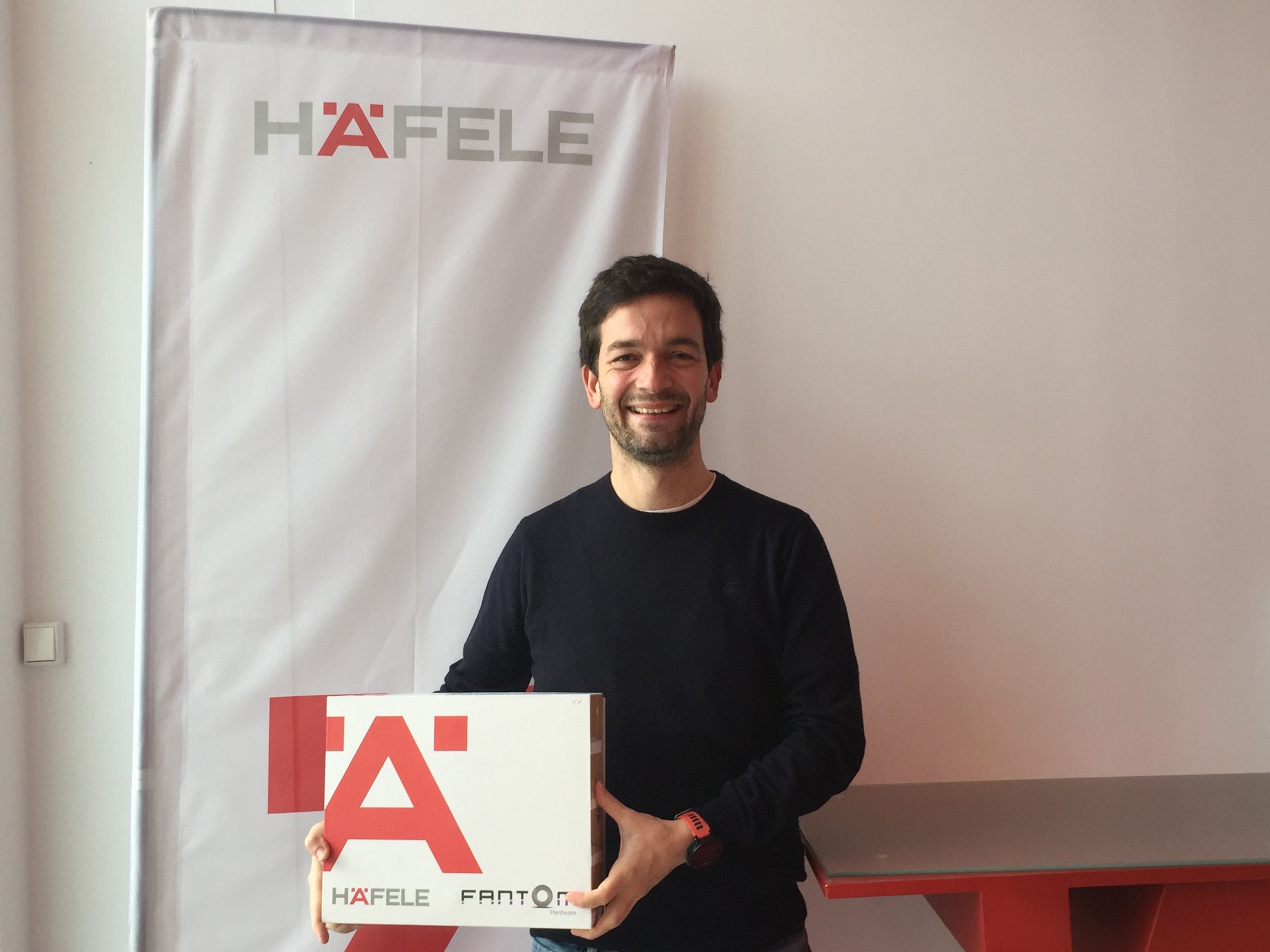 Fantom Hardware Announces Hafele Portugal As Exclusive Distributors.
Fantom Hardware is pleased to announce the appointment of Hafele Portugal as the exclusive distribution partners in Portugal for the ever popular Fantom Doorstop and Fantom Defender product ranges.
Fantom Hardware have also recently announced exclusive distribution partnerships in Czech, Slovakia, Mexico, Thailand and major stocking deals in Russia and the Ukraine. Fantom Hardware are incredibly pleased to be now also be supplying our award-winning hardware to Hafele Portugal.
Mark Sellar, Fantom Hardware's CEO said of the announcement
"We have had some great success in Portugal over the last 2 years and now with an exclusivity agreement in place with market leading Hafele, I am very excited about what the future holds for us in Portugal. We are committed to continuing to supply our existing customer base in Portugal via Hafele with quality hardware well into the future. It has been a pleasure to work with Francisco and his team through this agreement process and I now look forward to involved in some great business dealings together"
Francisco Simoes from Hafele Portugal is equally pleased with this appointment, saying

"Häfele in Portugal is happy to announce exclusive country distribution for Fantom Magnetic Door Stop, an elegant highly functional doorstop that is trip hazard free, comes in a range of colours and includes a hold-open function."
Fantom's flagship product range, the Fantom Doorstop is now distributed to almost 90 countries worldwide, supplying some of the world's leading door manufacturers and hardware distributors.
For more information, PR, or sales and distribution opportunities, please contact gemma@fantomstop.com