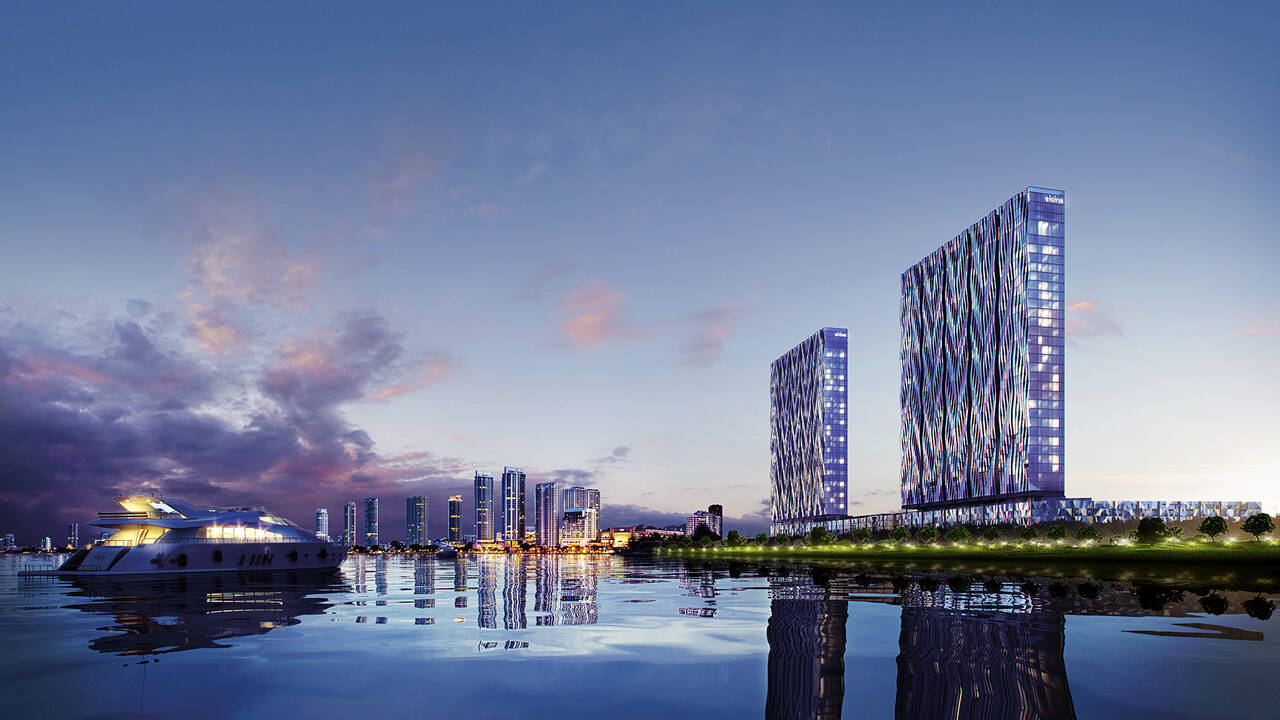 Fantom Hardware in the City of Dreams
City Of Dreams Penang developed by Ewein Zenith who is Malaysia's premier lifestyle developer and designed by CHT Architects; This multi-residential development is situated adjacent to the waterfront in the north-eastern district of George Town in Penang, Malaysia.
The development comprises two 40-storey towers named Elaine and Chloe, at the most prestigious address available in Gurney Drive, Penang, City of Dreams make miracles and dreams come true. A luxury and tranquil 5-star hotel and mixed use residential destination.
 The design evokes the multifaceted and polished nature of a diamond, with these qualities visible on the captivating facade and in the quality interior finishes. The facility incorporates a vast array of high-end amenities for residents and their guests which include three expansive pools as well as complimentary outdoor spaces a gym, aqua gym, karaoke, bowling, tai chi room, cinema, wine room, bar, and wellness centre.
In 2020 Fantom hardware had the opportunity to supply over 2300 units of the black Fantom Doorstop through Malaysian Partner Void Design; the Fantom stop was chosen because of the sleek aesthetic design and ability for the doorstop to seamlessly disappear into the high end apartments.
 For more information on the Fantom Hardware range email Eddy@fantomstop.com